Exhibitions are normally held in September covering three weekends
in Burley Village Hall
The pages containg previous exhibitors are not updated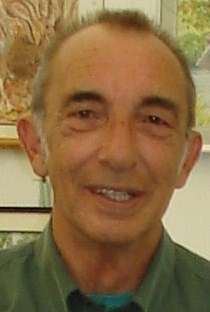 Brian Harrild
Tel: 023 80­897508

Website: The Woodlanders site.
Email: paulineg561@aol.com

Brian Harrild Born and educated in London. Originally studied Graphics Design before pursuing a career in Graphic Illustration and print technique.
Moved to Hampshire in 1976. Running own design company and publishing a graphics reference system before deciding to spend full time with fine art.
Have exhibited works in City London, Counties and U.S.A. Winner of Laing Wessex (Open) and guest prize winner.
Regularly holds exhibitions of own work and have a series of publications in print including Millennium commissions. The works show a variety of subject matter, a realistic style with a strong emphasis on light and colour. Materials range from Watercolours Acrylics and Oils to Stone and Metal.
Give demonstrations in Fine Art/Illustration Technique, and holds regular classes for beginners upwards. Private tuition considered and commissions undertaken.
2014 wasn't a good year for The Woodlanders with two of our artists passing away. Brian Harrild passed away on Sunday 21st September 2014 after a battle with liver and lung cancer. Brian's obituary on page 4 of The Herald
Brian's Paintings