Exhibitions are normally held in September covering three weekends
in Burley Village Hall
The pages containg previous exhibitors are not updated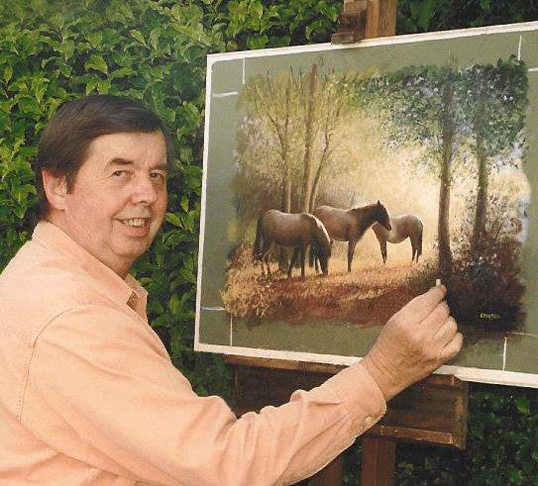 Colin Courtice


Colin Courtice
For some years, Colin had enjoyed painting purely as a hobby, but when the opportunity came in 1995 to move away from his life-time career in advertising and graphics to paint full time, he jumped at the chance. At the same time, he was able to move to the delightful village of Brockenhurst right on the doorstep of some of his favourite landscape subjects within the New Forest National Park.
Colin was trained as a commercial illustrator at Willesden and Hornsey Art Colleges in North London, but his fine art techniques are self-taught, particularly those involving pastel, a medium with which he has a particular affinity, so much so that he now regularly demonstrates to art societies and runs his own popular pastel courses and workshops.
The beauty of nature, wildlife and love of the countryside are reflected in Colin's work. From misty river scenes to dramatic landscapes and paintings of gentle English scenery, his subjects are extremely varied. He is also known for his still life paintings, facades, animal and aviation studies. Over the years, he has received many awards for his work both at national and local level and several of his paintings have found their way into overseas collections. Colin was still part of the team until a few years ago. After a few years out being busy working for his own exhibitions he returned for 2014.
2014 wasn't a good year for The Woodlanders with two of our artists passing away. Colin passed away on Sunday 12th November 2014 after a battle with cancer. Colin's obituary in the Bournemouth Echo.
Colin's Paintings