the woodlanders 31st new forest exhibition
Burley Village Hall
Open Daily 10am - 5pm including Sundays
September 9th to 24th 2023
Rosie and Rara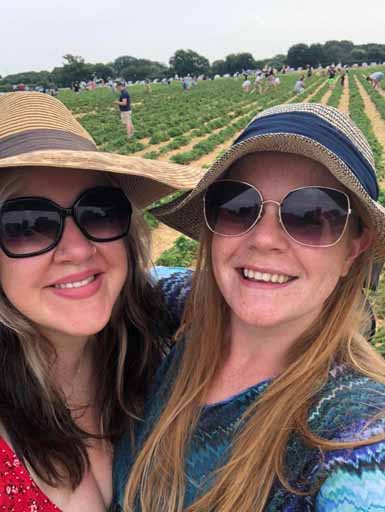 Rosie and Rara
Tel: ­

Website: The Woodlanders site.
Email: RosieandRara@thewoodlanders.co.uk

Rosie and Rara are two sisters from Langley who specialise in handmade polymer clay jewellery.
With a passion for the spooky, bizarre, and macabre, Rosie and Rara spent their childhood making 'potions and perfumes' from natural found items in the New Forest.
Rosie studied jewellery and silver smithing at Bucks New University whilst Rara studied illustration at Cardiff Metropolitan University and both have had numerous creative pursuits since. These include nail artistry, children's books, shoe making, knitting and celebration cakes.

Rosie lives with her menagerie of animals and works as a nail technician achieving 3rd place in NTNA Season 6. She takes inspiration for her jewellery from gothic culture and rock music.

Rara lives with her husband and their daughter who she looks after full time alongside a cake making business. She takes her inspiration from her collection of plants and walks in the countryside.

Rosie and Rara's jewellery
Use your browser's back button to return here.
More of Rosie and Rara's jewellery soon.